Kyn is the one missing an ear.
Doodle of Kyn (my meadows MUCK character, not my anthro character) and Yoki. I doodled it in PS while in an RP. Pretty fun. Tried to draw the third party, a bobcat, but it came out all wrong so I dropped that layer out (you don't want to know how bad it was...)
Current Mood:

chipper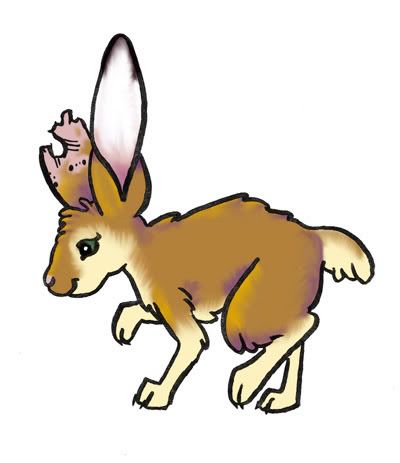 For more info on white-tailed jackrabbits,
click here.
=)
A white-tailed jackrabbit with a missing ear.
Current Mood:

chipper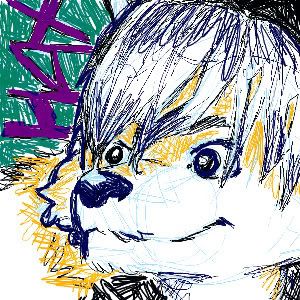 Icon commission sketch. I like it so far. Waiting to hear what the buyer thinks. Posted here in actual size, and shrunken to icon size for effect.


I rarely charge more than $20 for a character, and usually not even that much, unless it's particularly elaborate.

Background elements are OK, but no full backgrounds at this time.

I'm also accepting commissions for LJ icons!

Let me know! =)
Interested in commissioning me for a character drawing (sketch, inked, or fully colored with colored pencils)? Email me at josie.murray@gmail.com for info! Or you can comment here in my community!
Current Mood:

chipper